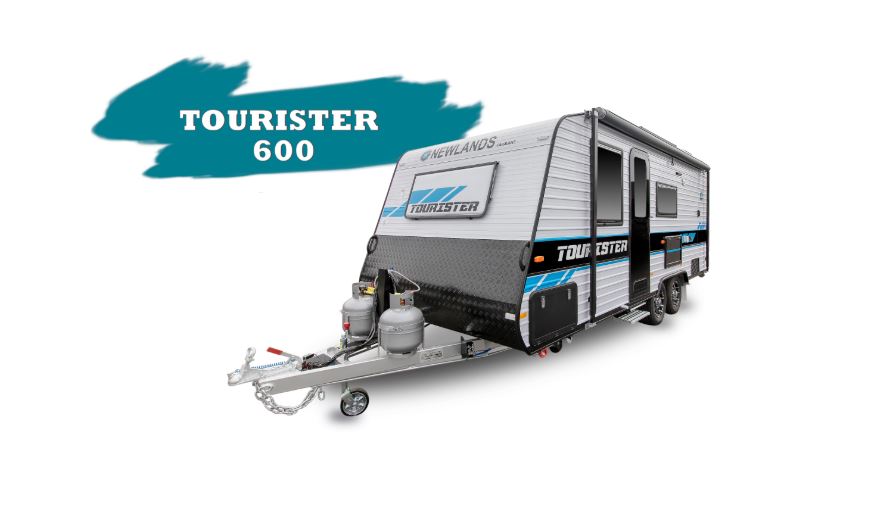 The Newlands Tourister is an exciting new range of vans comprising of five models with varying floorplans to meet different lifestyle needs and choices. The Newlands Tourister vans offer a host of features and layouts, while maintaining an emphasis on family living. For families, couples or solo travellers, the Newlands range upholds its strong pedigree of exceptional build standards, while adhering to its principals of offering outstanding value at highly competitive pricing. Newlands caravans are designed and made in Australia by a locally owned company and most importantly, Newlands caravans are built to last.
For 'first timers' to experienced 'caravanners', the Newlands range offers every Toursiter the beginning of many memorable journeys to come, exploring your new horizons.
The Tourister 600, second of the 4 new models introduced to the Newland's range is the next step up in the range with twin axles and a larger internal layout, it offers all of the specifications and luxuries you expect with a Newlands but gives you the additional space you desire. The numerous standard inclusions makes this van exceptional value for money. It's a dream to tow one, now make it your dream to own one.