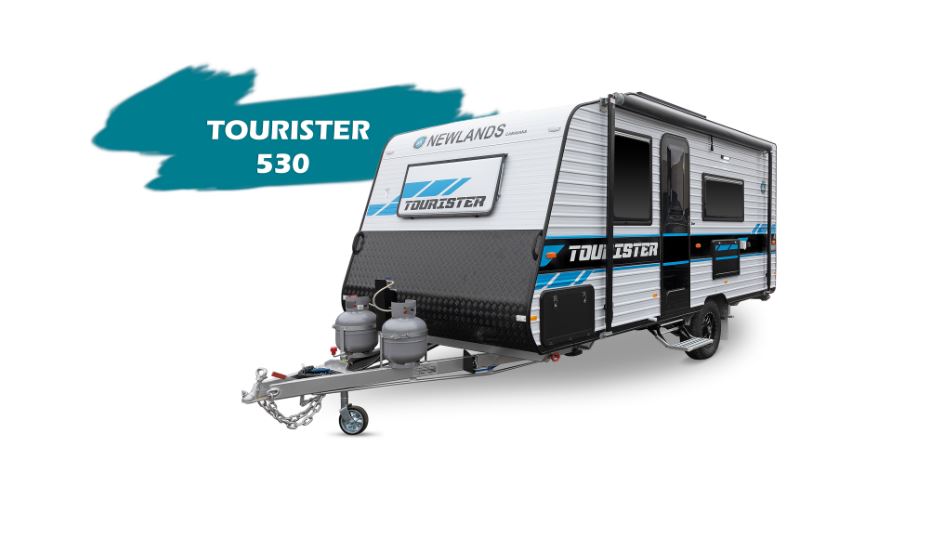 Tourister is our exciting new range of caravans comprising six models, with varying floor plans to meet your individual lifestyle needs and choices. It offers a host of features and layouts, while maintaining an emphasis on family living. For families, couples or solo travellers the Newlands range maintains it's strong pedigree of exceptional build standards, while adhering to it's principles of offering outstanding value at highly competitive pricing.
Newlands caravans are designed and made in Australia by a locally owned company and most importantly, Newlands caravans are built to last. From 'first timers' to experienced 'caravaners' this Newlands range offers the Tourister, the beginning of many memorable journeys to come, exploring your new horizon.
The Tourister 530 is the perfect caravan which is built for solo travelling or couples wanting to travel in a light van. Compact, lightweight yet packed with a host of features and a range of options allowing you to personalise it. Enter the van and be surprised by the space achieved through clever designing of the layout. Find out more why this little GEM offers exceptional value.